Application + style guide = smart buy
A recent project called for the creation of a single page site that would showcase a real estate agent's expertise, sales history, professional connections, and various other impressive attributes. Pages would be generated using a fill-in-the-blank template. Eventually, two additional real estate agencies affiliated with our client would make their own versions of the page, identical in function, but with slight changes in styling and content. Future brand-specific styling variations would need to be documented somewhere, so Bitovi offered to provide a fill-in-the-blank re-usable style guide to go along with the template page. Both the template and the style guide could be cloned and restyled as many times as desired. Hence, our client bought themselves a cookie cutter vs. paying for one cookie at a time.

Choosing Storybook
There are plenty of living style guide generators on the Internet (see Alternatives to Storybook below), but most are far too simplistic and inflexible to be viable options. The style guide solution we chose needed to fulfill the following criteria.
Storybook checked all the boxes, with a few caveats and annoyances mostly having to do with customizing the appearance.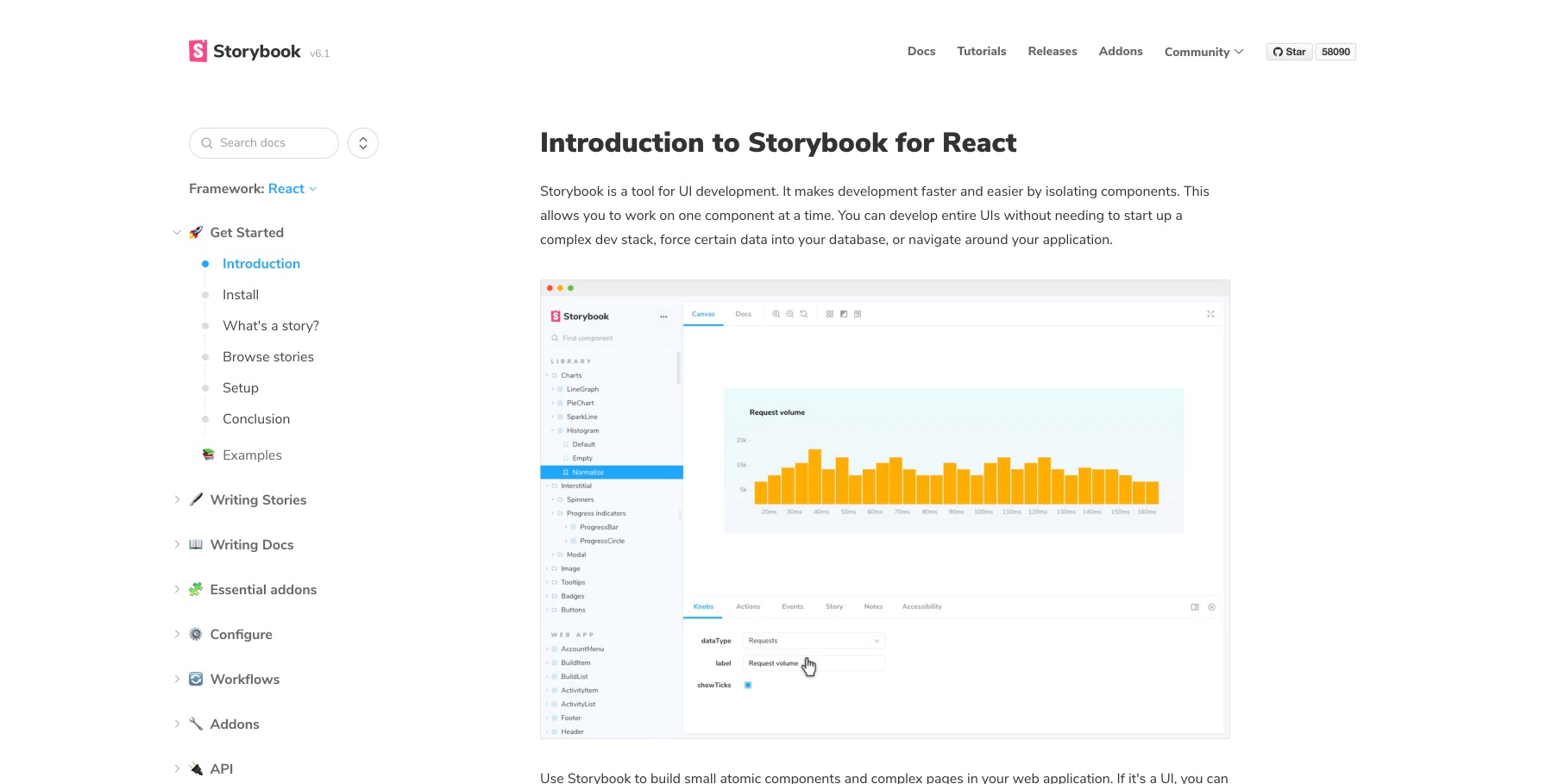 Annoyances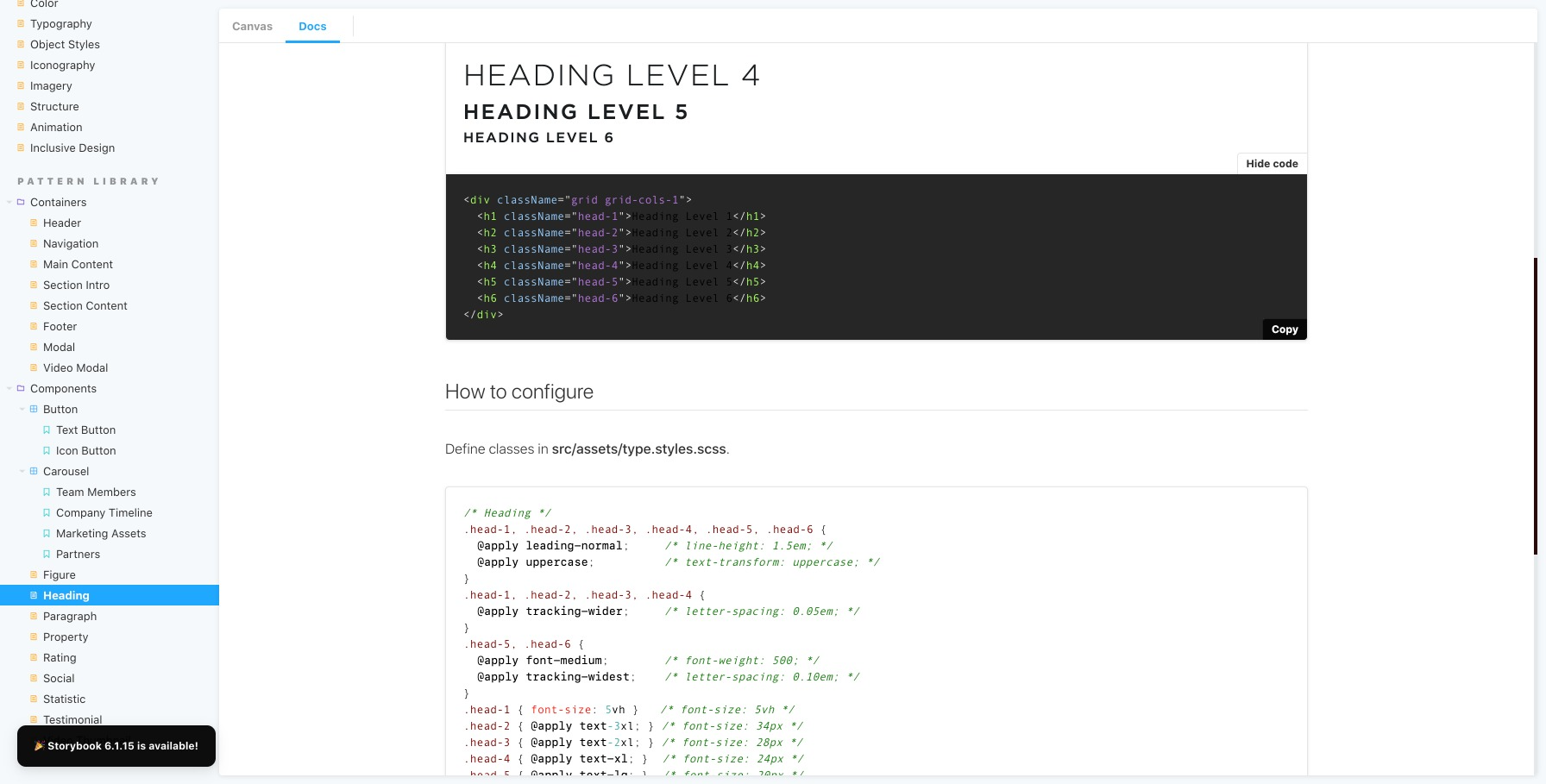 Alternatives to Storybook
Your JavaScript framework (e.g., Angular, React, Vue, Ember, Node) and CSS flavor (e.g., SCSS, LESS, vanilla CSS) will be the biggest factors in determining which living style guide options are available to you.
No framework
Node.js
Ruby
PHP
There are others, but they come and go, as does their user community, documentation, and support outlets.
Bottom line: Storybook is the best design system tool to date
When you're in the early stages of creating a design system (e.g., playing around in Sketch, Figma, making mood boards), all the tools available for creating "living style guides" look about the same. You may be tempted to use something WYSIWYG like Frontify or just make a simple HTML page showing all patterns. After all, these are the easiest to "make pretty" and customize for your brand. However, once your design system ages up, grows bigger, and has seen several rounds of changes, your goals for what a design system tool should do will change also. Suddenly, you need features that can search and summarize in bulk, save time, avoid mistakes, and decrease duplication. This is where Storybook shines. Ask yourself, can my design system tool do that? Storybook can.