An exceptional app is
essential to your
success
If you're looking for a collaborative, validation-driven team of experts who can help you swiftly deliver your next app, you've found us. How can we help?
Building Yum!'s global ecommerce platform from the ground up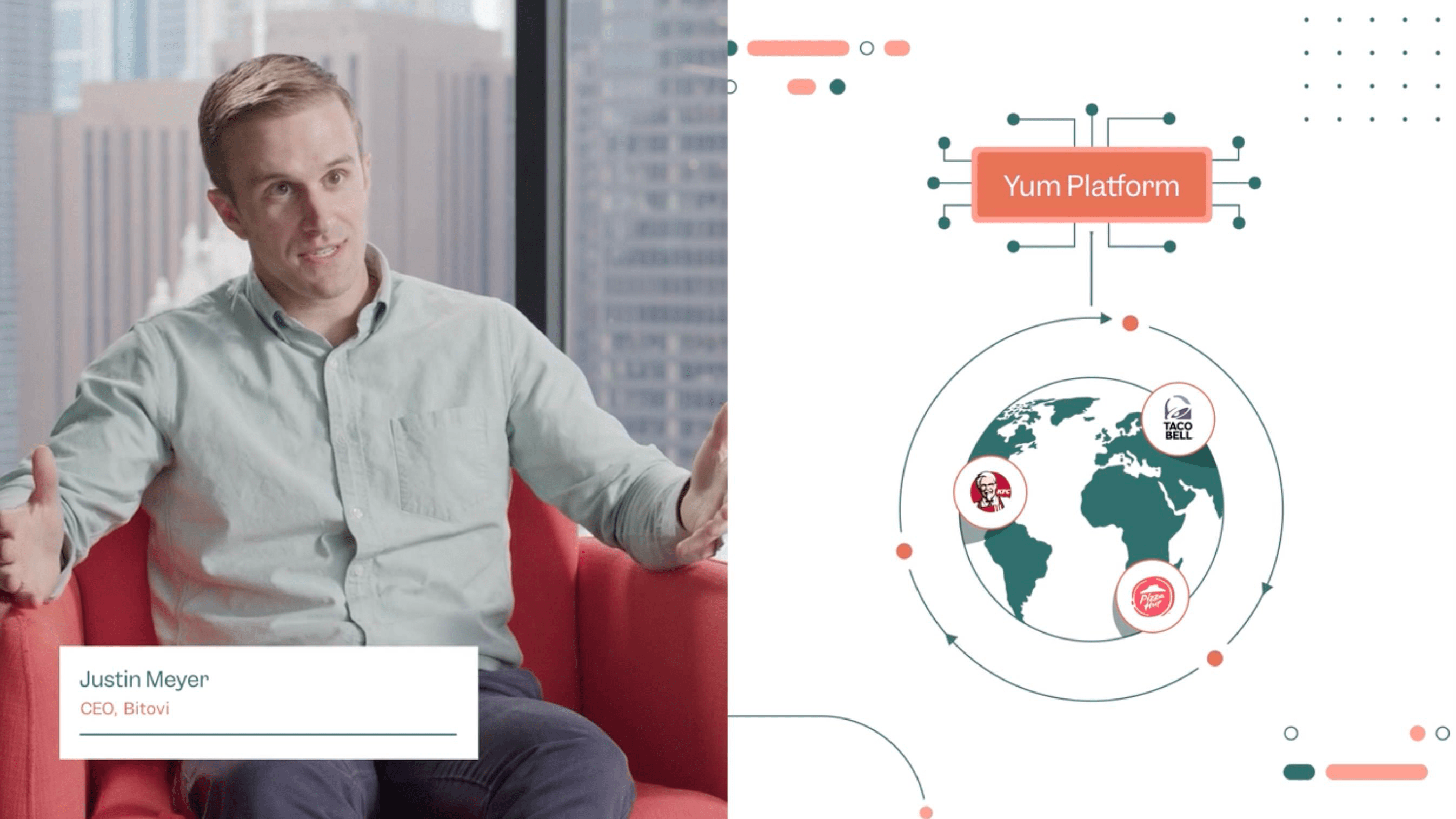 Yum! came to us with a big, audacious goal: to build a global ecommerce platform to power their four major brands across 50,000 locations in 145 countries. From building the infrastructure to scaling a team to launch, Yum! says we were the perfect partner to help them deliver on this ambitious project.
We offer consulting, training, strategy, and staff augmentation.
Previous collaborative projects
Are we the right partnership for you? Our previous clients can help you decide. In their own words, they'll tell you why they value our people, our process, and our collaborative approach.
Who we are
When you work with us, you don't work with Bitovi - you work with Bitovians: passionate nerds who love finding solutions to big challenges. You'll be paired with Bitovians whose specific expertise matches your needs, and you'll soon find they care as much about your project's success as you do.
Bitovi was the perfect partner for this venture - not only delivering for KFC US, but they knew the bigger picture. They knew our big hairy audacious goal, to be powering all four brands in 50,000 locations in 145 countries.
Kelly Dowdy
Vice President Global Digital Commerce, Yum! Brands

Bitovi's ability to iterate designs almost daily gave us a solid picture of the app early on and allowed us move very quickly on the development.
Abdul Anwer
Senior Director Of Engineering, TransPerfect Life Science
Structured Event Delegation? Development, Test, and Production environments? They even have a build step in their deployment process? Are you sure this is a JavaScript application? I can't wait to work with them again!
Donnie Hall
Director of Software Development, Enova International
Community • Tools • Resources
App Development Checklists
Download our free tools for making great applications!
Get Checklists
---
Try our project estimator!
A quick, but accurate way to estimate your project.
Quick Estimator
---
Level up your software skills!
Explore courses on product development.
Bitovi Academy
Sorry, events can't load right now.
There are no events to show.
---
Explore Bitovi events
Join us for an upcoming webinar.
All events →