Managing Smart Devices in Real-Time
Using the DoneJS open-source Javascript framework, we quickly generated a fully functioning application complete with a component-based architecture, live-bound templates, a module loader, test framework for unit and functional tests, and documentation.
The next step was hooking up the application to the Iris platform, which uses WebSockets to send and receive updates in real-time for each device. These updates needed to be reflected immediately on each of the user's mobile and web applications.
DoneJS uses a library called can-connect to customize how data flows through the application. Because the Iris platform only sends information about changes to devices, our team wrote custom behaviors that processed Iris platform calls and applied those changes to device controls. These changes are visualized instantly in the application, due to templates that are live bound to data:
Iris Docs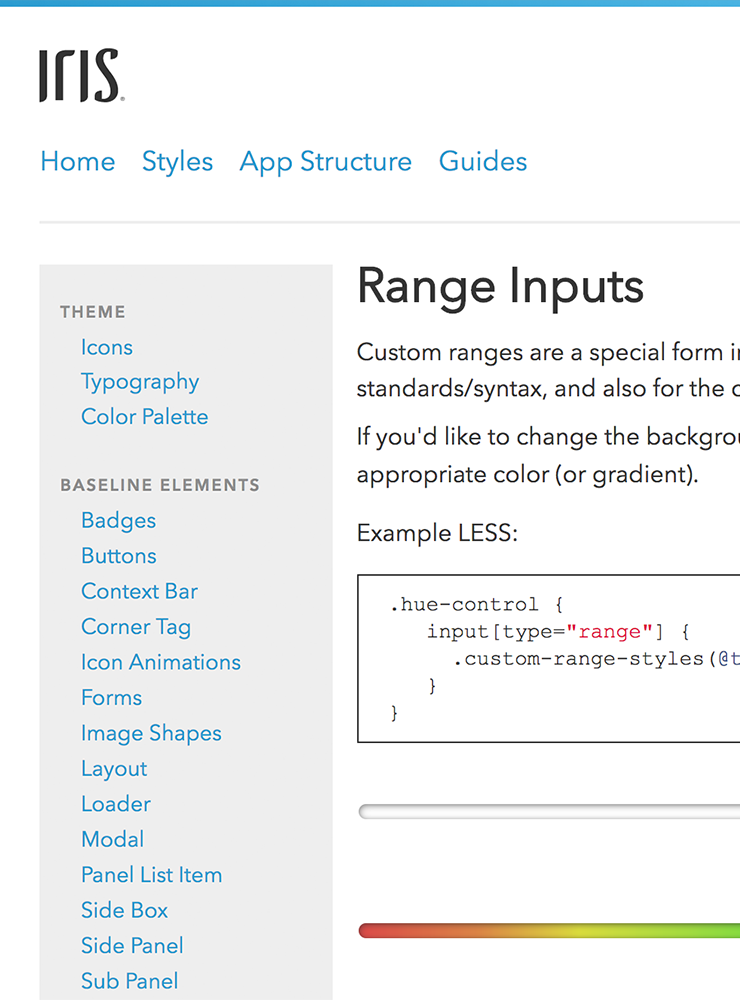 Iris App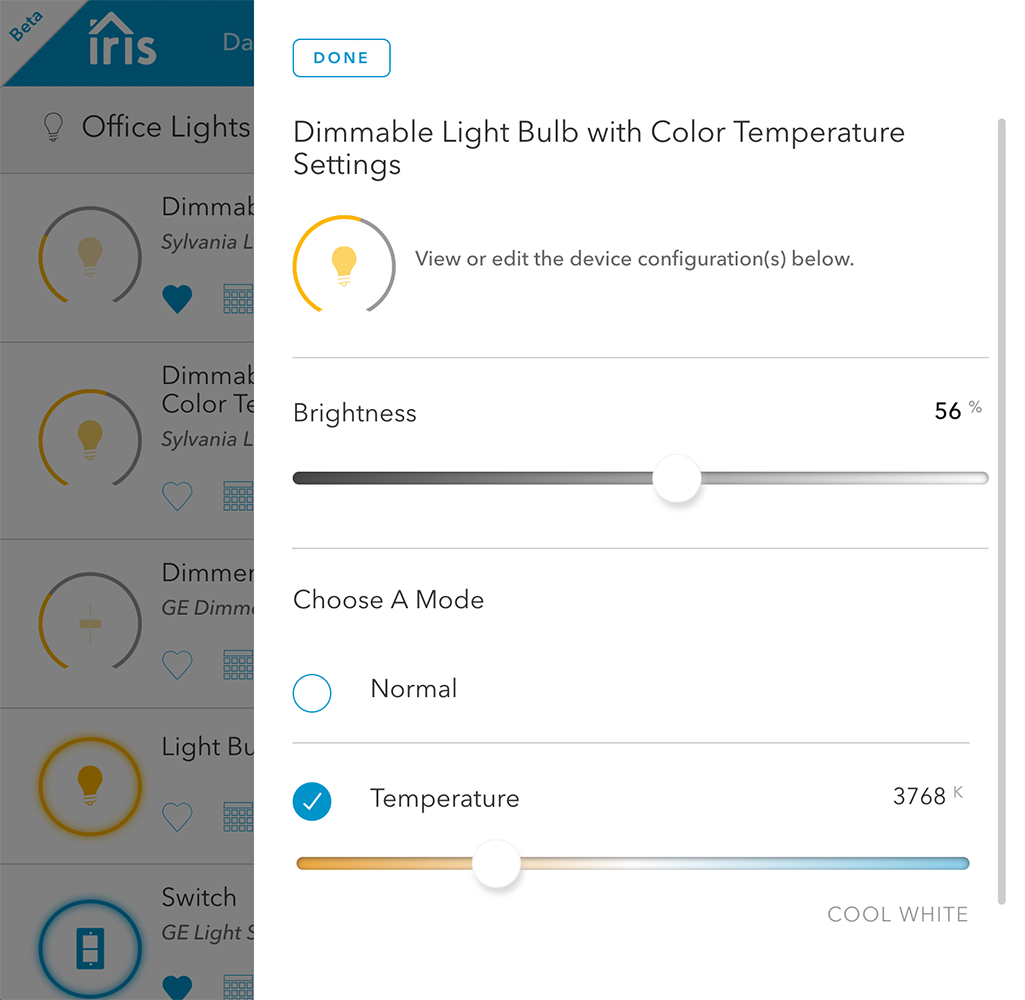 Our designers and developers worked side-by-side to build a series of reusable components to visualize these changes. Doing so shortened the time to build complicated components. After a few iterations, we had created a fully featured light component that turned a real light off and on.
Each UI component is built using a "generator" - a script that creates a working component with common boilerplate code already set up. The team was able to quickly scale this to work with other, more complicated devices such as colored/dimmable lights, security alarms, and thermostats. These components are fully tested in isolation, and include documentation and demos for product and development teams to reference later.
Our OS team authors and supports many of the open-source tools used on Iris and other client projects, which gives our clients access to top-tier developers, training, and support. The Lowe's team will have the tools and training for the project to succeed long-term.