Everyone at Bitovi works from home, so each year, we all get together for a week-long company retreat in a new city. We've met in Chicago (twice!) and New Orleans, and this year we held our retreat in Las Vegas.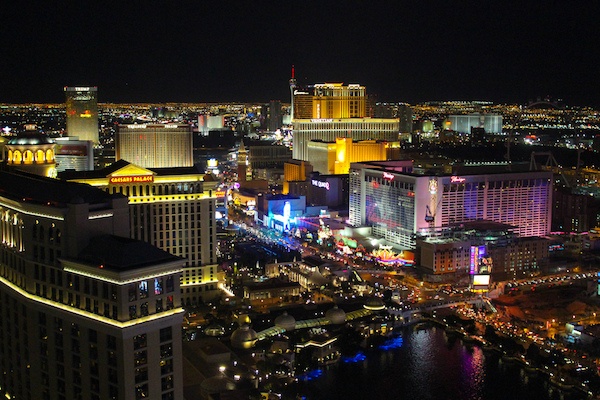 Bitovians came from San Francisco, Chicago, Milwaukee, Phoenix, North Carolina, Kentucky, St. Louis, Calgary, and the mystical far-off land of Florida to work and to party.
During the week, we paused client work, spending the time working together on our open source projects and Bitovi internal projects. This year, we split up into a few project groups, each accomplishing something tangible by the end of the week.
Then, when the weekend rolled around, we partied. Significant others joined us, and we had a blast.
Even while we were working hard, we went out for some epic meals, including this BBQ feast.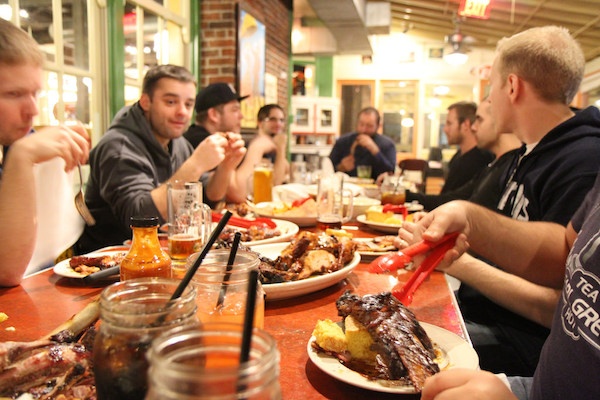 CanJS Team
The CanJS team spent time improving CanJS's development, test, build, and documentation infrastructure and released CanJS 2.0.5. All the changes are detailed in this article: CanJS Infrastructure Improvements. Among the key improvements, they:
Strengthened backwards compatibility
Created a development build that logs warning messages
Set up perpetual beta (pre) releases
Added versioned docs for past, current, and future releases
JSHinted and Docco'ed CanJS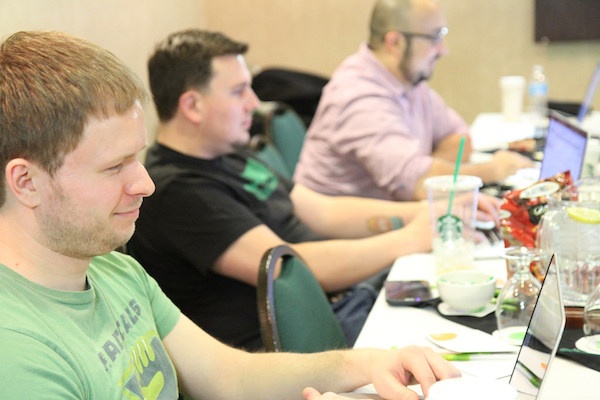 Bitovi.com Team
The Bitovi.com team implemented a brand-spankin'-new design for our company homepage, http://bitovi.com. The design itself was already months in the making, but the site was implemented almost entirely in this week.
We're VERY excited to have a new site, for the first time in over two years. In addition to looking fantastic visually, the new site has a few key additions:
Highlights our Design offerings
Better overview of our past work in the homepage carousel and on the Development page
Responsive design that scales automatically for smaller devices
Rethought copy that more accurately describes who we are and what we do
Articles Team
Our articles team worked on writing some new posts for Bitovi's blog. They created:
An article on Data Driven Controls, one covering application state, and another about Web Components.
A brand new recipes page for canjs.com geared towards beginners
An outline for a series of tutorial style articles walking through building a complex app that we'll write later this year
On Friday, our significant others flew in, we checked into the Cosmopolitan on the Vegas strip, and we activated party mode. We headed to the Gold Spike bar in downtown Las Vegas, where we played oversized bar games: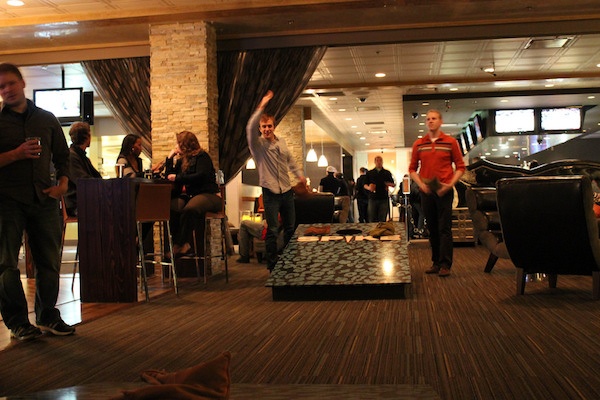 Then on Saturday, we rented out a high speed go-cart facility and went to battle against each other for a few hours: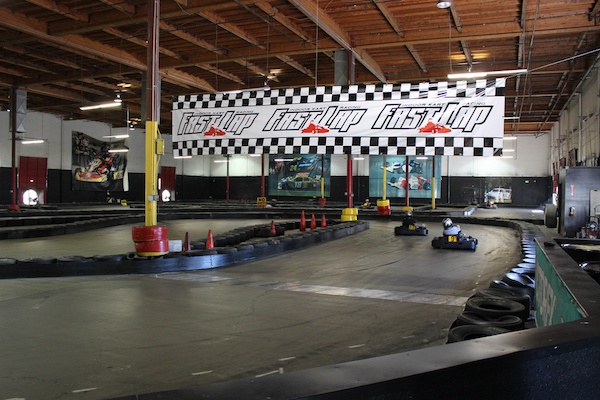 After an initial qualifying round, a final round was held to crown a winner. In a battle of attrition where Veljko ended up on the wrong end of a tire wall, Justin and Tom's cars somehow ended up somehow stuck together, Chris held on and emerged as the victor.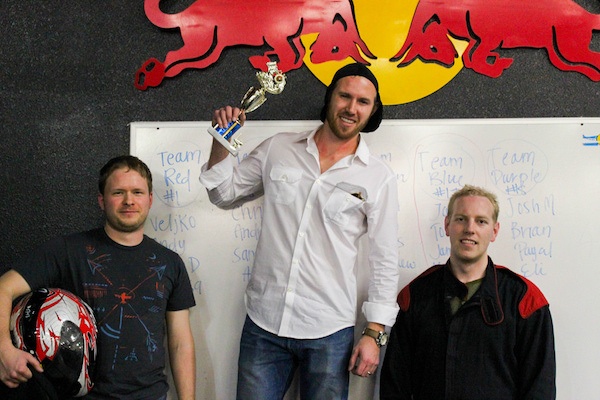 Saturday night we dined at the fabulous Scarpetta restaurant in the Cosmo. Then we headed to the Treasure Island hotel to watch Mystere, a Cirque du Soleil performance: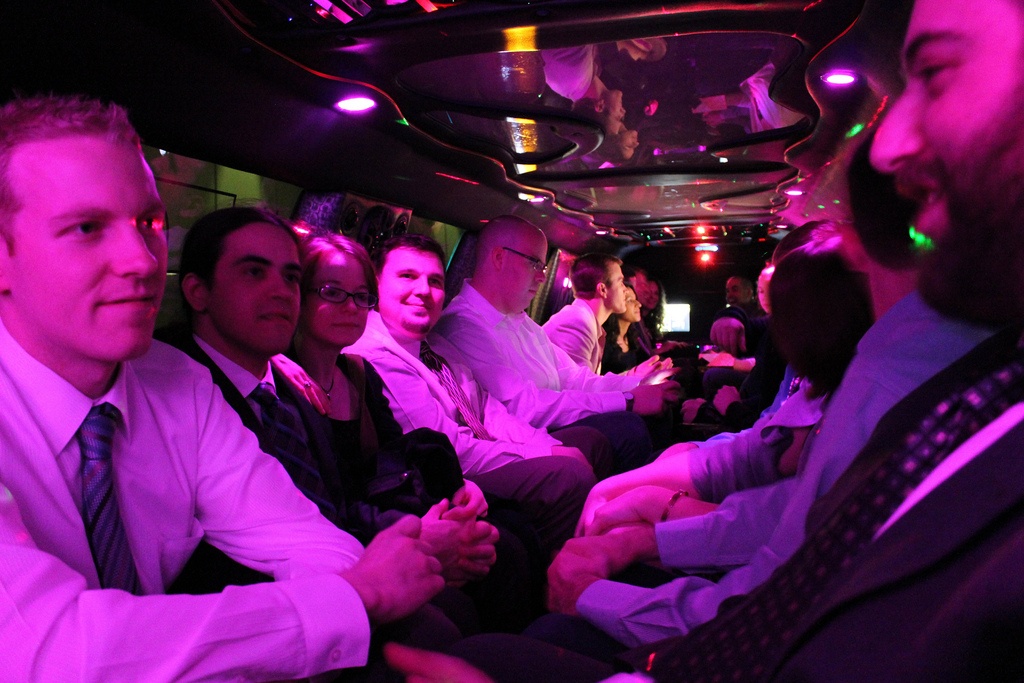 Finally, we headed back on Sunday, exhausted from a week full of fun and team bonding.